State Representative Tony McCombie is pleased to announce she will be hosting two upcoming "Medicare 101" events in collaboration with the Illinois Department on Aging's Senior Health Insurance Program (SHIP) and her colleagues, State Representatives John Cabello (R-Machesney Park) and Jeff Keicher (R-Sycamore). The events will assist seniors in the community in understanding the intricacies of Medicare.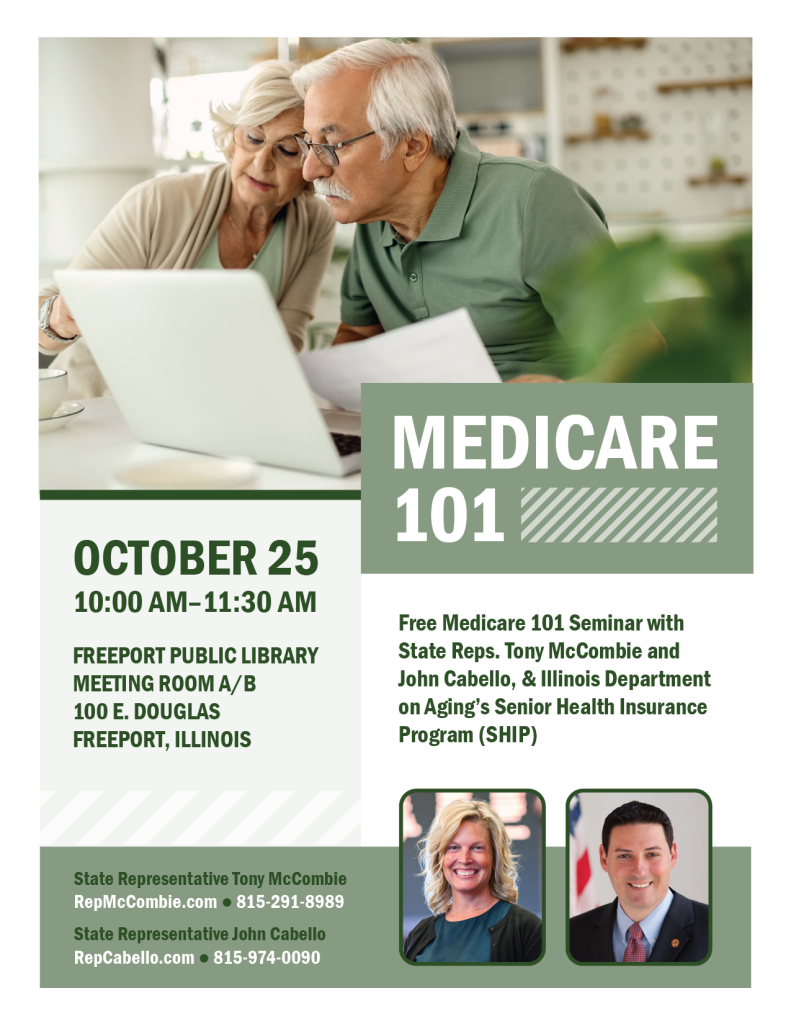 During this informational session, experts from SHIP will offer insights and guidance on the many facets of Medicare. Seniors attending the event will have an opportunity to have their questions answered and gain a clearer understanding of the Medicare system, empowering them to make informed decisions about their healthcare coverage.
This event is free and open to all seniors looking to enhance their understanding of Medicare. Attendees are encouraged to bring their questions and engage in this informative session.
About SHIP
The Senior Health Insurance Program (SHIP) is a free statewide health insurance counseling service for Medicare beneficiaries and their caregivers. SHIP is sponsored by the Illinois Department of Aging.