Springfield, IL – State Representative Tony McCombie (IL-71st) today released the following statement on the lack of progress on a state budget:
"With final two months of the spring legislative session in Springfield about to begin, there has been very little progress on drafting a budget. This is incredibly disappointing because Illinoisans needs a budget. We need a balanced budget right now.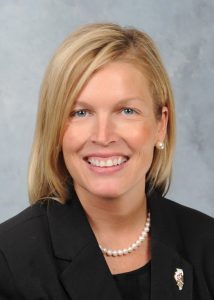 "What Illinois does NOT need is a budget that continues to spend more than we have or a budget that relies solely on higher taxes. This tactic has been tried before and all we have to show for it is a backlog of bills quickly approaching $13 billion. Families are facing one of the highest tax burdens in the country and people leaving the state in droves. It is time we try another way to move forward.
"For example, last week, I joined 25 of my colleagues in the House to take that first step by introducing legislation, House bill 4027, to finally begin to address the pension crisis facing our state. This is not a debt that our generation will have to pay, but a debt that will be forced upon our kids and our grand-kids. I cannot stand by and let things continue in this direction and let precious state resources be taken from education and services that are needed by our state's most vulnerable citizens.
"But this is just a first step. We have to grow our economy to create good-paying jobs. We have to properly invest in our schools so that our kids are educated, trained and ready to enter the workforce upon graduation. And we HAVE to spend within our means.
"So as we return to Springfield today, I urge my colleagues to resist the failed attempts of the past. No more unbalanced budgets. No more tax increases. Let's start fresh and put aside the political rhetoric and work together! Together we can balance a budget AND take on the major issues facing our state. Together we can make Illinois a growth state and one of the best in the nation."