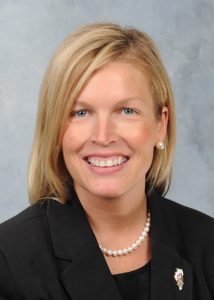 Springfield…
Today, State Representative Tony McCombie (IL–71
st
) released the following statement on the compromise reached between the Illinois Department of Corrections (DOC) and the Illinois Nurses Association (INA).
"As a result of negotiations between the Administration and the INA, a compromise was reached to avert layoffs of correctional center nurses across the State – including at the East Moline Correctional Center. I want to thank the Administration for rescinding the originally planned layoffs and returning to the table to negotiate in good faith," said Rep. McCombie. "As a part of the new agreement, I'm excited to see a nurse's pilot program which will allow them to work 12 hour shifts to be implemented at the East Moline facility. My hope is that the new pilot program shows a more effective way for nurses to provide care for inmates across the state."
As part of the agreement, layoffs will be avoided and overtime will be paid after 40 hours of work, compared to the current 37.5 hour policy. In order to address the issue of differing work rules at mixed facilities for INA employees and Wexford employees, the Department of Corrections will convert Graham, Dixon, Menard, Pontiac and Statesville facilities to be INA-only facilities.