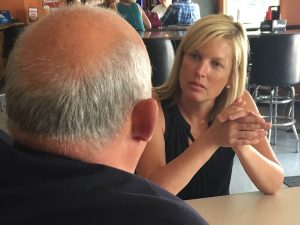 Cordova…State Representative Tony McCombie (IL–71) hosted local mayors in Cordova to talk about issues in local government.
"As a former mayor, it is a priority of mine to get the local mayors together to discuss the diverse needs of their municipalities," said McCombie. "I look forward to helping to facilitate more meetings in the future."
Twelve mayors from the 71st district were in attendance and all but three of them are starting their first term. This was the first opportunity that many of them have had to meet and network with their fellow mayors.
###