SAVANNA – State procurement reforms co-sponsored by State Representative Tony McCombie (IL-71) were signed into law on Wednesday. Senate Bill 8 starts paving the way for efficiency, savings and transparency on future state purchases.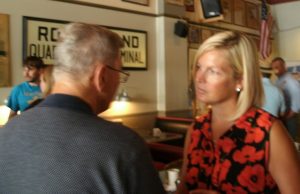 "SB8 streamlines our purchasing process by eliminating unnecessary costs in our procurement code to save taxpayers money. This reform is an example of what can be accomplished when there is collaboration in Springfield," said Rep. McCombie. "The legislature must aggressively work together on common sense structural reforms to promote stability and revitalize our business community. I will continue to push for reforms that will lower property taxes, lower workers compensation rates, improve our transportation infrastructure, and support growth incentives like the EDGE and River's Edge tax credits."
The reforms in SB8 is the beginning to positive change and will allow for cost savings, while still maintaining oversight and transparency in the state procurement process. The reforms included will simplify the procurement process for both the state and vendors by removing the red tape. SB8 was supported by a bipartisan group of legislators, state universities and the Illinois Chamber of Commerce.
To follow legislation sponsored and co-sponsored by Rep. McCombie visit her website at repmccombie.com.
Rep. McCombie spent the day with Sen. Anderson in Rock Island talking to constituents about this isssue and many other issues facing the state. Read about it
by clicking here
###