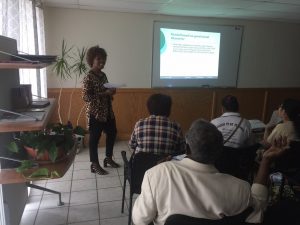 MOLINE, Illinois (KWQC) — Dozens of immigrants attended a seminar at World Relief on Saturday to learn how to become a United States citizen.
The informational seminar was held by State Representative Tony McCombie and the New Americans Initiative.
Presenters provided information on how to become a U.S. citizen, eligibility screening, application making and scheduling, as well as the benefits of being a citizen.
After the information session, people who felt ready to apply for the citizenship met with a member of World Relief for assistance. Organizers said anyone who does not feel ready to apply can choose to take citizenship classes to help them feel more prepared."