House Bill 3649
Passed Both the House and Senate with Broad Bi-Partisan Support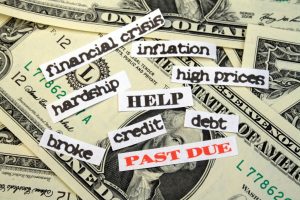 SPRINGFIELD…
Today,
State Representative Tony McCombie's (IL-71st) chief co-sponsored legislation HB3649, also known as the Debt Transparency Act, became law after the House of Representatives and Senate voted to override the governor's veto.
The Debt Transparency Act makes common sense reforms by requiring all state agencies to disclose the unpaid bills they are currently holding but have not yet sent to the Office of Comptroller at the end every month. This is a change from current law which require state agencies to report unpaid bills only once per year.
"I am really proud to be a part of passing the Debt Transparency Act into law; it was amazing to me that this was not already our standard practice in Illinois. While Mayor of Savanna, anytime I needed information on bills, the comptroller had the information readily available," said Rep. McCombie. "This is a non-political, good government, and common sense piece of legislation."
In addition, the new law requires agencies to estimate the amount of late payment interest penalties incurred on these bills.
The state's Prompt Payment Act means a 1 percent per month penalty applies to unpaid bills even though they are currently unknown to the Comptroller. As of today, the Office of the Comptroller is reporting a current bill backlog of $16.7 billion.