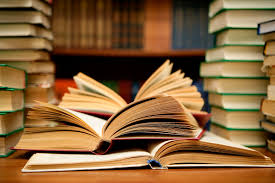 SAVANNA… Today, State Representative Tony McCombie (IL-71) announced over $16,000 will be awarded from IL Secretary of State Jesse White's School Library Grant program to a dozen local school districts. School districts that applied for the grant are awarded at least $750 to improve their library.
"As an avid reader, I am excited to announce this grant money to help our local school districts' libraries. Libraries around the district are taking a new shape and this grant will mean so much to our schools who are looking to buy new books and technology for their library," said State Rep. Tony McCombie.
The School District Library Grant Program is designed to help provide more library books and materials for the students of public schools in Illinois. The state legislature has authorized up to a $.75 per pupil expenditure for qualifying schools. The grant award is based on funds appropriated by the General Assembly and the official enrollment as of the previous September 30th of a school district.
"As a former public school teacher and administrator, I know our school libraries are very important in helping students learn and prepare themselves for the future," said Illinois Secretary of State and State Librarian, Jesse White. "Illinois was the first state to implement a school district grant program for libraries, and I am pleased that we can continue to provide them with some of the financial resources they need to produce well-educated students."
The awarded local School District Library Grants are as follows:
| | | |
| --- | --- | --- |
| | | |
| Colona Grade School District #190 | | |
| | | |
| River Bend Community Unit District #2 | | |
| Morrison Community Unit School District #6 | | |
| Riverdale Community Unit District #100 | | |
| Prophetstown-Lyndon-Tampico CUD 3 | | |
| Rock Falls Township High School #301 | | |
| | | |
| United Township High School District #30 | | |
| East Moline School District #37 | | |
| Rock Island/Milan School District #41 | | |
| Silvis School District #34 | | |
| | | |
##