Rep. Tony McCombie attended the presentation of Employer Training Investment Program (ETIP) grants to local employers On October 1st, including presentations at Sterling Steel, Wahl Clipper, and Frantz Manufacturing.   The Employer Training Investment Program (ETIP) supports Illinois workers efforts to upgrade their skills in order to remain current in new technologies and business practices.
"Manufacturers need 22,000 production workers and 5,000 engineers every year, for the next five years between now and 2027 just to cover retirements of the baby boomers," Jim Nelson of the Illinois Manufacturers' Association said in March to Illinois News Network. "So there are jobs available."   "When you ask employers if they have open jobs, they will all tell you 'Yes, I have open jobs,' That's not the right question," Nelson continued. "The real question is: 'Are you satisfied with the applicant that's walking through your door?' And you get a very different answer there."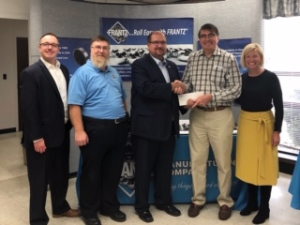 "Educators, manufacturing, and community leaders must work together in order to close the skills gap," said Rep. Tony McCombie. That's where ETIP comes in. Participating ETIP companies must have a physical location in the state of Illinois and agree to train only their full-time Illinois based employees. Each participating company must complete a company profile identifying the company location from which their employees will be participating and schedules detailing all training each company has completed.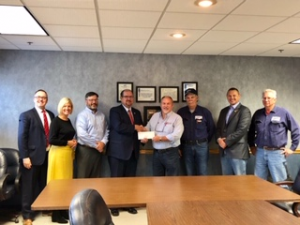 Eligible applicants include those that have accepted an economic development package.  Applicants have a commitment for matching training funds received from the ETIP program based upon job creation and/or retention.  Applicants must provide matching contributions equaling not less than 50% of the DCEO award amount to be dedicated to education and training.