Governor JB Pritzker has proclaimed April Child Abuse Prevention Month in Illinois.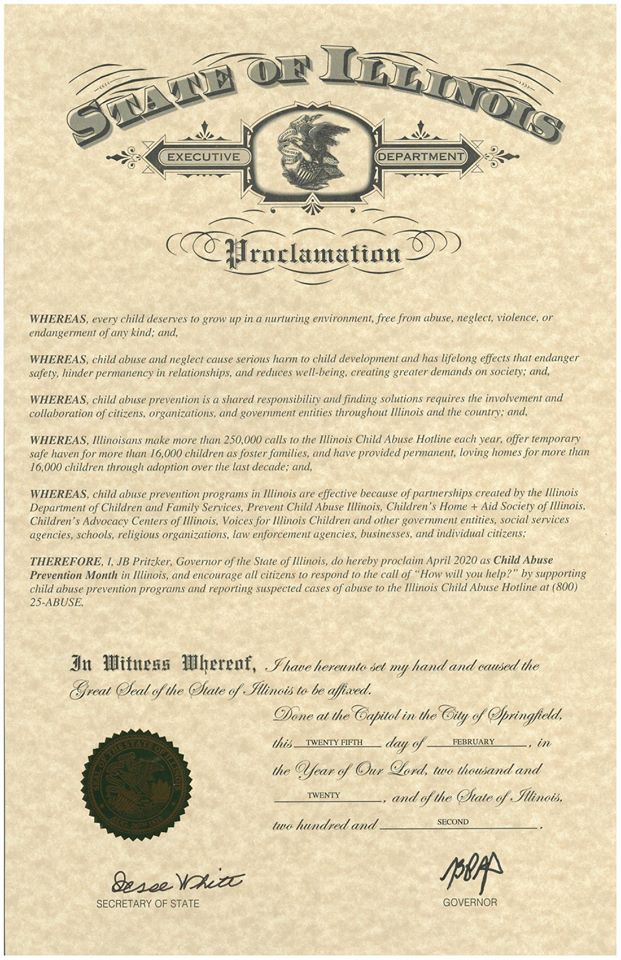 Rep. Tony McCombie sponsored House Resolution 686 in the Illinois House, proclaiming April Child Abuse Prevention Month. She passed the legislation through Committee in early March, but due to the General Assembly cancelling Session for most of March due to COVID-19, the resolution is currently left in limbo until the legislature can safely reconvene.
Learn more about how to prevent and report child abuse or neglect in Illinois at the Illinois Department of Children and Family Service's website. To report suspected child abuse or neglect, you may also call 1-800-25-ABUSE (252-2873).