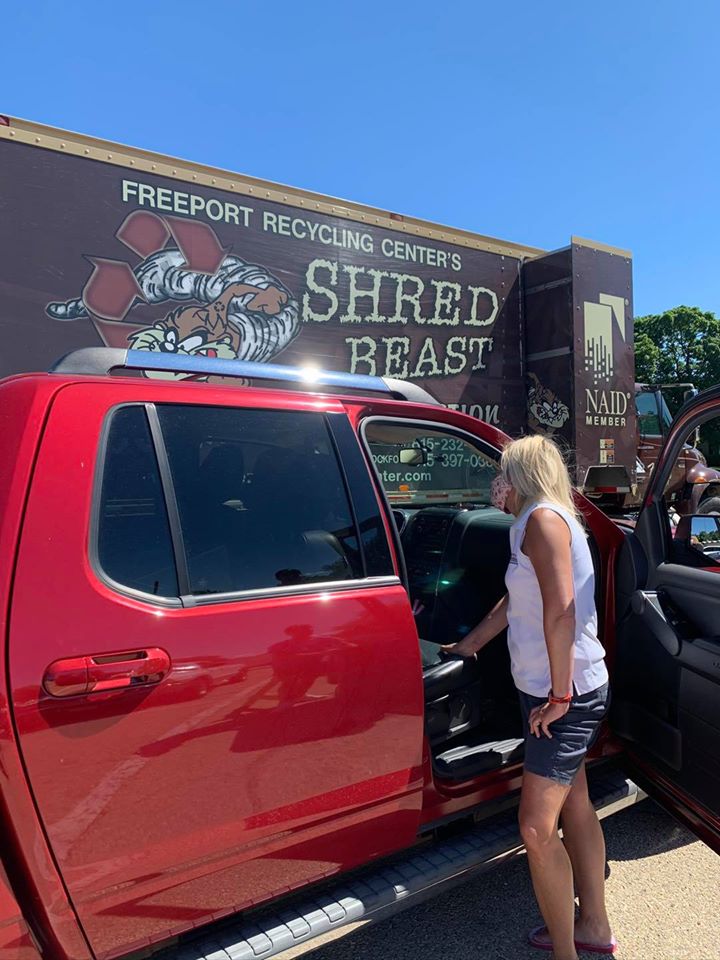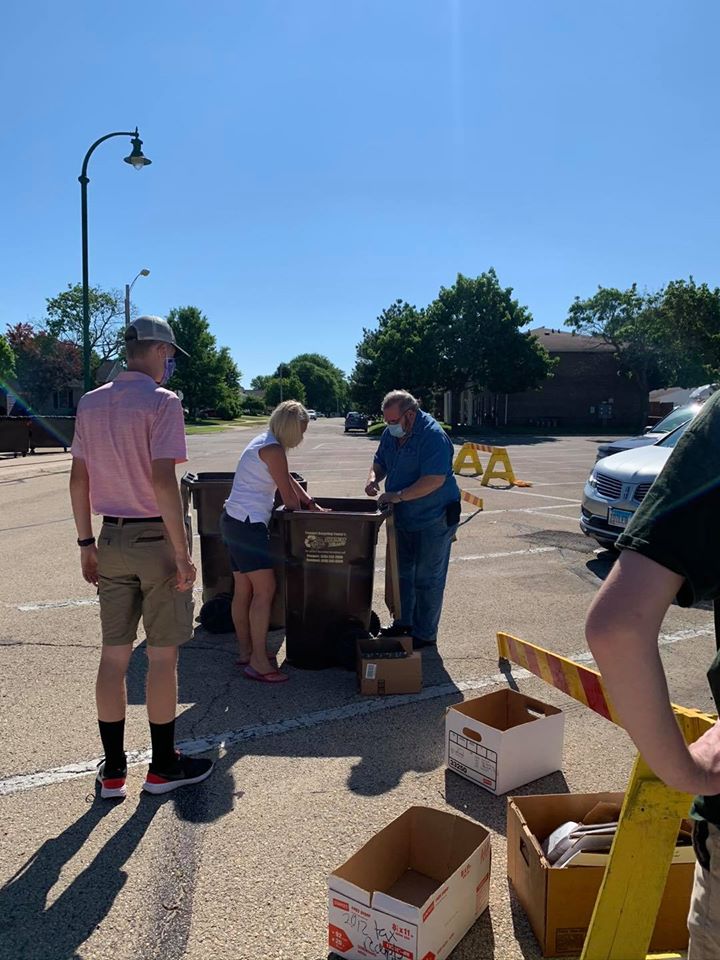 State Representative Tony McCombie partnered with the Rock Falls Chamber of Commerce and the City of Rock Falls to host a FREE community 'drive through paper shredding event' on Wednesday, June 24, from 9 a.m. to 11 a.m. at 603 W. 10th Street in the City of Rock Falls Police parking lot.   
"The 'shred event' is one of my favorite events and is a great way for people to destroy old documents containing personal information to help keep their identities safe," said Rep. McCombie. "Thank you to the Rock Falls Chamber, Mayor Wescott and the City of Rock Falls for partnering with us."
Residents were able to simply drive up and let the volunteers unload the documents that were fed into a large document shredding truck.