Today, House Republican Leader Tony McCombie (Savanna) discussed the impact her legislation to combat fentanyl will have in saving lives across Illinois.
McCombie's bill, HB3203, passed unanimously out of the Health and Human Services Committee in the Illinois House last week, and allows pharmacists and retail stores to sell potentially life-saving fentanyl test strips over the counter. Currently, test strips are classified as drug paraphernalia, which has made it impossible to make progress on identifying fentanyl in other drugs. The test strips will be able to identify if fentanyl is present in any drug, which is essential considering only a small dose (only 2 milligrams) of fentanyl can have fatal consequences.
At a press conference today in the State Capitol, Leader McCombie stood with Republican lawmakers to talk about the fentanyl epidemic, its effect in Illinois communities, and how her legislation will help provide a solution to a problem that too many families are experiencing across the state.
"This bill will help save lives," said Leader McCombie. "Fentanyl is a deadly drug that is taking far too many lives and as we continue to take steps to address the opioid epidemic affecting Illinois families, our priority with this legislation is to single out fentanyl."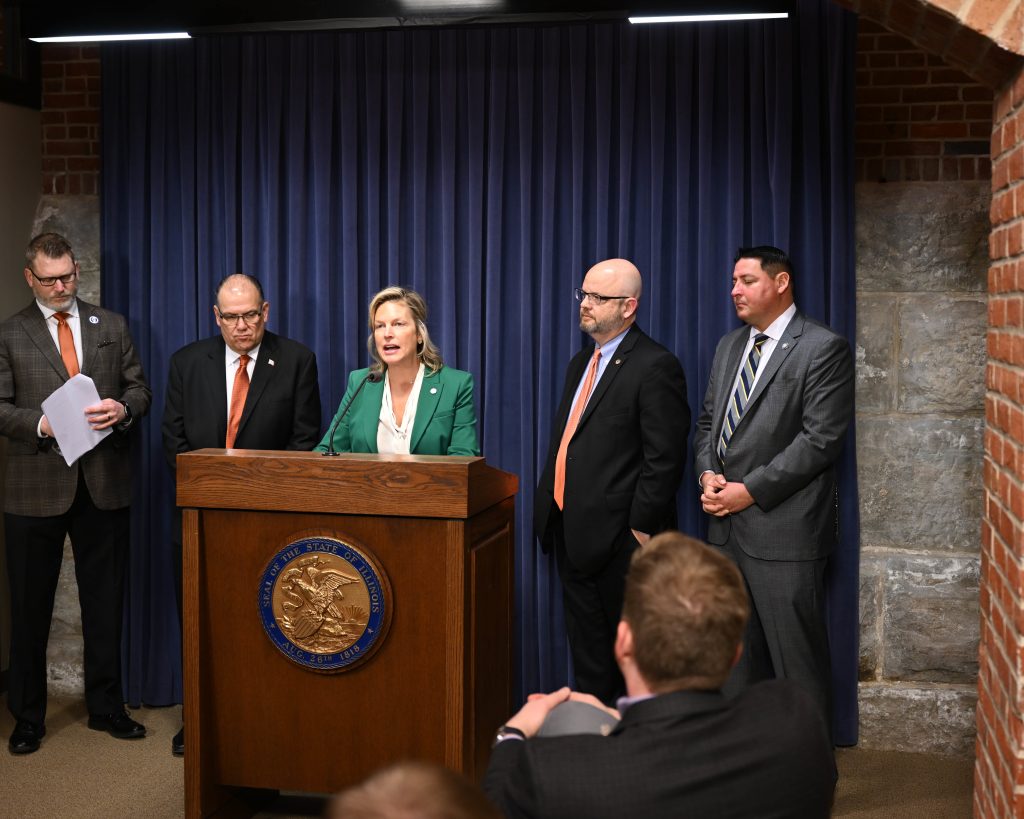 The legislation McCombie is backing will make a significant stride, to protect kids from unintentionally ingesting a deadly drug. High schools across the state have had issues with fentanyl laced in other drugs like marijuana, which has spurred even more attention to the deadly consequences.
"As lawmakers, when we see a problem as deep as this one, it's our public duty to try to solve it and I believe my bill is a viable first step forward in combatting this epidemic," continued McCombie.
HB3203 continues to gain bipartisan support as it proceeds through the legislative process and awaits further consideration in the Illinois House.