Thank you to all who attended Sweet Corn Day earlier this month! It was a great event, and over a hundred attendees came out to eat corn and enjoy the many festivities. I am already looking forward to next year's event on August 1, 2024.
Guilty Verdict for Former Speaker's Chief of Staff
The former chief of staff to the office of the Speaker was found guilty of perjury and obstruction of justice. The charges were related to false answers that Mapes voiced to a federal grand jury when he was being questioned under oath. The false answers were closely related to a parallel criminal inquiry mounted by federal investigators against Mapes' former boss, Chicago's Michael J. Madigan.
Extensive testimony, over a multi-day trial held at the federal courthouse in Chicago, generated a verdict that former Chief of Staff Mapes knew he was giving false answers and did so knowingly in a manner that created criminal liability for himself. Legal commentators speculated that Mapes's false answers were related to the alleged desire of the former aide to cover up the alleged pattern of Madigan criminal conduct that was being investigated by the grand jury.
In light of the guilty verdict handed to Tim Mapes, it is even more clear just how desperately we need ethics reform in our state government. "For whatever reason in his heart and his mind, (Mapes) chose loyalty over the truth," Assistant U.S. Attorney Diane MacArthur said during closing arguments last week.
We have had too many glaring reminders that we must eliminate bad actors, self-serving politicians, and corruption from our statehouse, and this is just another verdict to prove it. It would be appalling if Speaker Welch did not move forward legislation House Republicans have filed to address ethics and instill public trust in our government.
While I strongly believe reform should start in the House, if Speaker Welch continues to stall on reforming the corrupt practices of this state, I hope President Harmon and the Senate will take the lead.
Secretary of State Changes Hours
IN CASE YOU MISSED IT, the Illinois Secretary of State revealed several changes to the office. Those changes include operating hours at locations throughout the state and requiring appointments to be made ahead of time for services.
The Secretary of State has "promised" the new "Skip the Line" program will reduce wait time for Illinois residents by requiring appointments to renew driver's licenses or deal with state ID business at more than 40 of the busiest drivers' services facilities across the state. Customers seeking title and registration services, including license plate sticker renewals, will not be required to make appointments. In addition to driver's licenses, REAL IDs and other state ID services, appointments will be required for in-car driving tests at the busiest facilities, which include all but one of those in Chicago and the suburbs.
A second change includes the operating hours for many driver's services facilities. The change moves their days of operation from Tuesday through Saturday to Monday through Friday from 8 a.m. to 5:30 p.m.
These changes will be effective starting September 1st. Appointments can be made online at ilsos.gov, or by calling 844-817-4649. A full list of the appointment-only facilities are here.
Please note, the Galena, Chadwick and Freeport facilities should not have changes to their operating hours, but we encourage you to check online ahead of visiting. 
State Treasurer Launches "First Steps" Program
Treasurer Frerichs recently announced the launch of Illinois First Steps, the Illinois Children's Savings Account (CSA) Program designed to jump start college savings for new parents. This program, which was approved by the General Assembly in 2019 and funded in 2023, provides a $50 seed deposit to all Illinois parents with a child born or adopted on or after January 1, 2023.
To qualify for the $50 seed deposit, parents or legal guardians must be Illinois residents at the time of birth or adoption, the child must be born or adopted on or after Jan. 1, 2023, and the parent must open an Illinois Bright Start or Bright Directions 529 College Savings Account to claim the seed deposit before the child's 10th birthday.
The Bright Start Direct-Sold College Savings Program and Bright Directions Advisor-Guided College Savings Program are sponsored by the State of Illinois and administered by the Illinois State Treasurer, as Trustee. Union Bank and Trust Company serves as Program Manager, and Northern Trust Securities, Inc. serves as Distributor for Bright Directions. Balances in your Bright Start and Bright Directions accounts are not guaranteed or insured by the Programs, the State of Illinois, the Illinois State Treasurer, any other state or federal agency, Union Bank and Trust Company or any of its affiliates, Northern Trust Securities, Inc. or any of its affiliates, the Federal Deposit Insurance Corporation (except as provided in the Program Disclosure Statements solely with respect to the FDIC-insured Bank Savings Underlying Investment), or any other entity.
An investor should consider the investment objectives, risks, and charges and expenses before investing. This and other important information is contained in the Program Disclosure Statements which can be obtained online and should be read carefully before investing. You can lose money by investing in a portfolio. Each of the portfolios involves investment risks, which are described in the Program Disclosure Statements. Before you invest, consider whether your or the beneficiary's home state offers any state tax or other benefits such as financial aid, scholarship funds, and protection from creditors that are only available for investments in that state's 529 plan.
Summer Reading Program Concludes
As the summer winds down and the school year begins, I am proud to close out another successful summer reading program. We had a great group of students participate—and I am encouraging students and their parents to keep up the good work as we embark on a fresh new school year! Thank you to all who completed this year's program and save the date for next summer's which will be the 8th annual.
We will be having an ice cream celebration in Savanna on September 16th with more details to follow! Below was our great turn out from last year's celebration: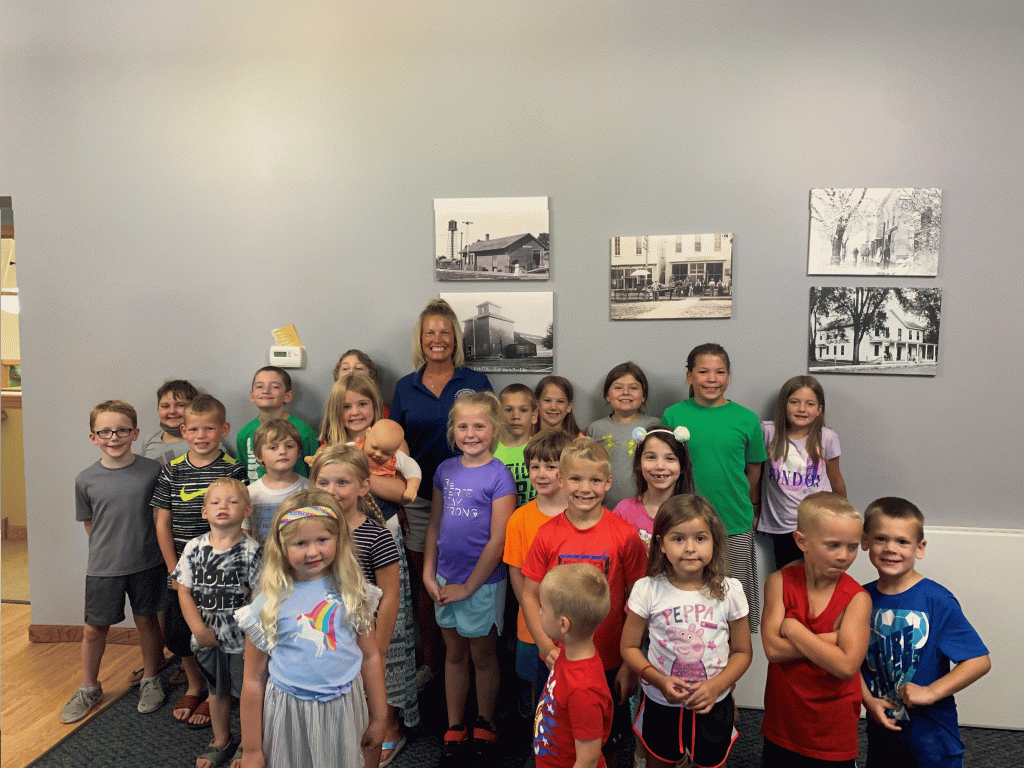 Challenges Continue with IDFPR
Illinois' Department of Financial and Professional Regulation has faced a number of challenges lately dealing with application delays and communication with applicants for behavioral health licenses. If you are one of those people waiting on a license renewal or registration, please know, you are not alone! There are backlogs and several issues—this is agency mismanagement.
My colleagues and I have written a letter to the agency director due to the number of constituents in my district and those across Illinois who are having problems with IDFPR.
The letter is intended to spur action at the state agency to address the critical communications shortfalls.
The challenges that constituents across Illinois have experienced include lengthy delays, a lack of response and communication, loss of an application, and lack of application status. The letter sent last week inquired to the core issues at IDFPR that caused these delays and specifically asked why applications are getting lost, why the process takes long to respond to applicants, and why there is a lack of communication between the department and applicants regarding these problems.
A response from IDFPR is still pending. If you are struggling to reach the agency, renew a license, or get an update on your application- please reach out to my district office.
I would strongly encourage you if you are able, to apply online. You can access online services here.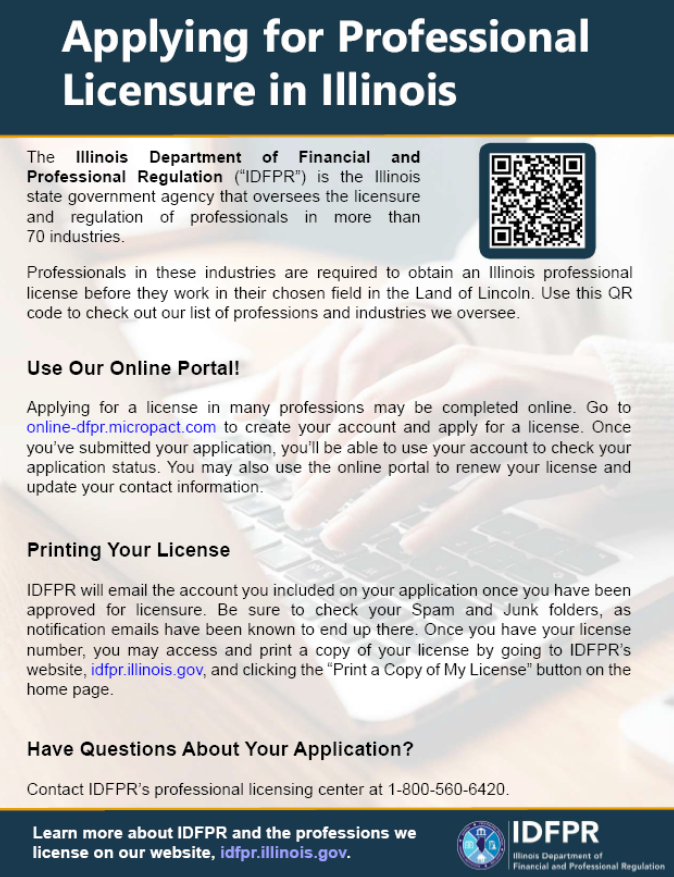 Adopt An Acre
I recently toured several area farms throughout the community: a grain and dairy heifer farm in Pearl City, a non-certified organic farm in Pecatonica, and a corn and alfalfa farm in Rockton. On those visits I was able to learn about the efficient, environmental friendly processes and the concerns the families face that can hinder productive farm operations.
The Shedd Farm in Rockton was part of the Winnebago-Boone County Farm Bureau's "Adopt an Acre" program. The program invites participants to adopt an acre of corn or soybeans during the growing season, receive progress updates, and the profits from the acre are donated to a food pantry of their choice.
I was eager to participate in the program and over the growing season, I will follow along with the progress of my acre and will receive updates until the harvest season begins. Our farming communities are vital to the success of our state and the adopt an acre program is one that involves us in the process—to learn, to support and to give back to the community.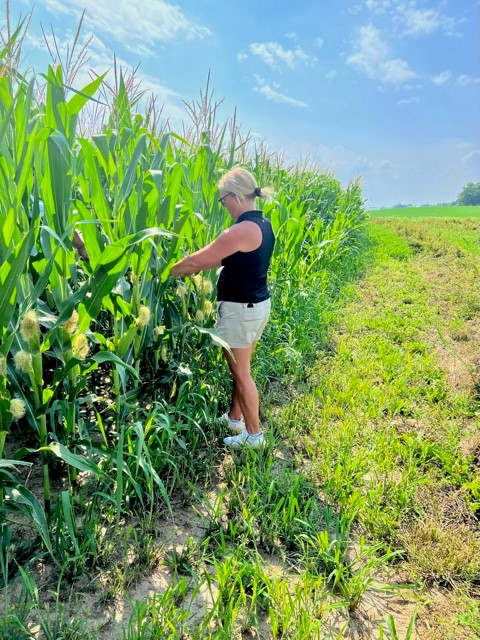 Upcoming Events: Medicare
Do you have questions or concerns about Medicare? I am hosting a 'Medicare 101 Seminar' to provide you the support – and the answers – you need! There will be two seminars held alongside the Illinois Department on Agings' Senior Health Insurance Program (SHIP) and two of my House Republican Colleagues, State representatives Jeff Keicher and John Cabello. Save the dates for the two events below: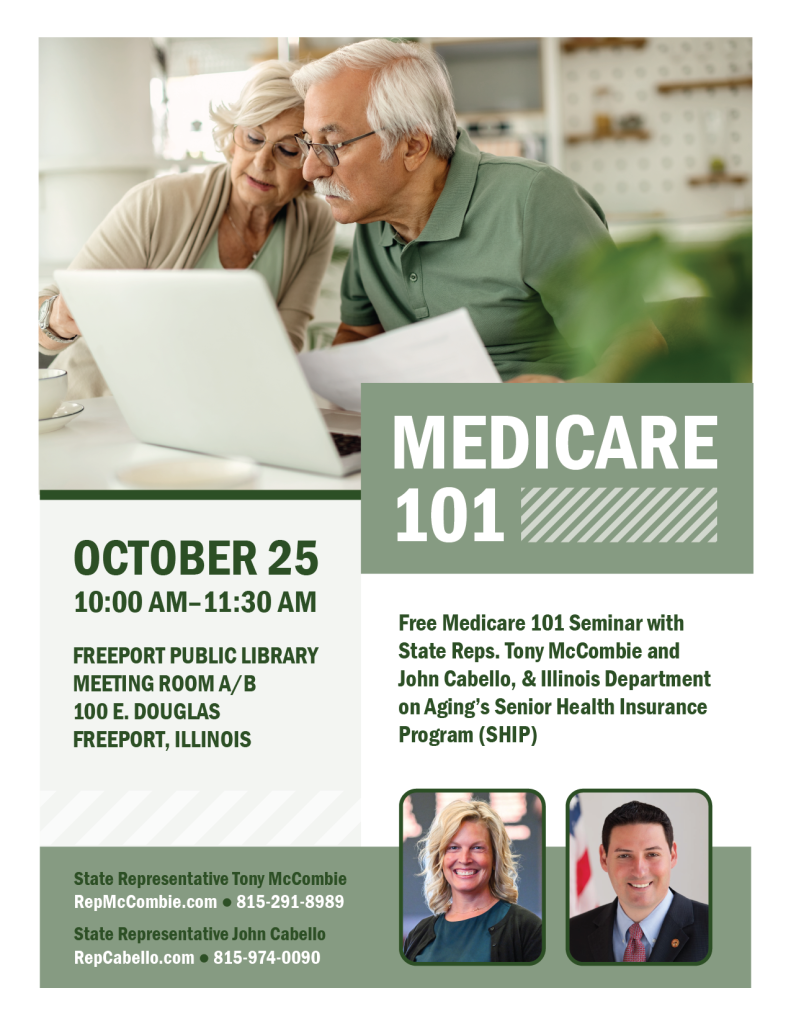 In addition to the Medicare events, be sure to check out RepMcCombie.com/events for additional upcoming events. If you have any community-based events in or around the 89th District, please share them with us! We would be happy to add them to our calendar- feel free to email those to mccombie@ilhousegop.org.