Small and family-owned businesses are the lifeblood of communities in every part of Illinois. As someone who literally grew up in a family owned business in the restaurant/tavern industry, Rep. Tony McCombie has a special appreciation for the men and women who embody the entrepreneurial spirit and make our state such an amazing place to live.
In her travels throughout Illinois, Rep. McCombie takes advantage of opportunities to visit local businesses to learn about their products and listen to feedback from the people who work there. McCombie recently accompanied Rep. Jackie Haas on a visit to Embrace Consignment in Bradley, Illinois, to present a certificate of recognition to owner Julie Jones-Reece and her staff for making a positive impact on their community. Founded in 2009, Embrace Consignment sells gently used clothing and furniture. Like most small business owners, Julie and her team love their community and the families they serve.
According to the U.S. Chamber of Commerce, small businesses accounted for 63% of all new jobs created in the United States from 1995 to 2021. These jobs are vital to the working families who rely on them and for the goods and services they provide to our economy.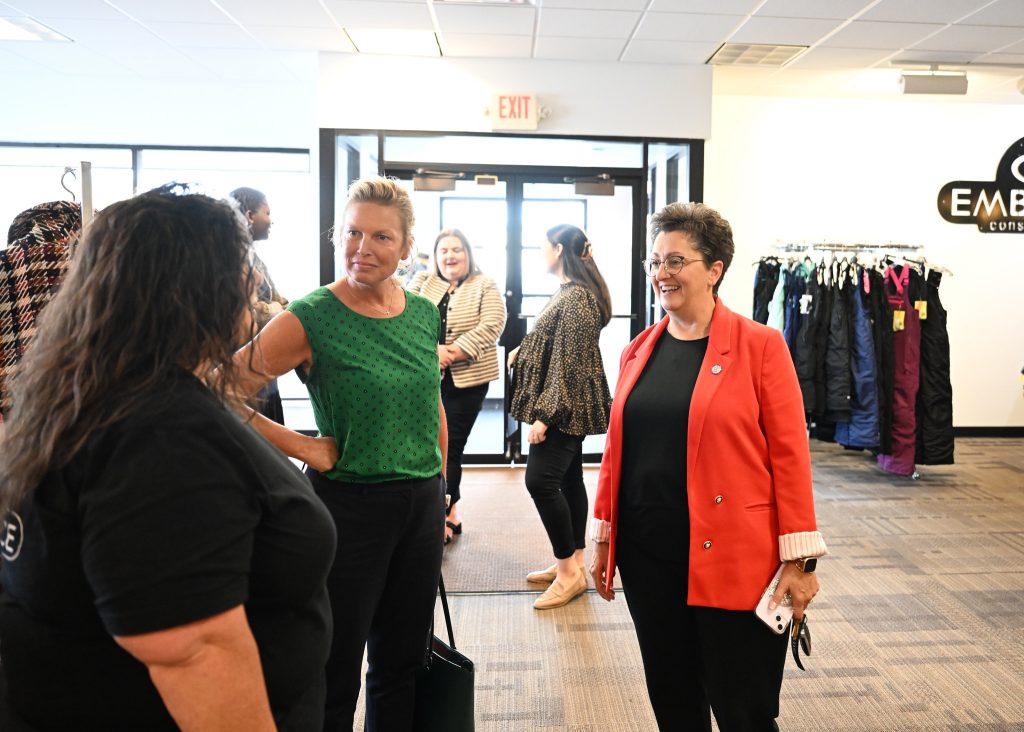 Rep. McCombie is committed to improving state resources for entrepreneurs of all kinds looking to follow their dream and invest in Illinois. Key state programs that support business growth include:
For more information on the ways in which the Department of Commerce and Economic Opportunity (DCEO) supports small businesses and startups in Illinois, please visit DCEO's website.