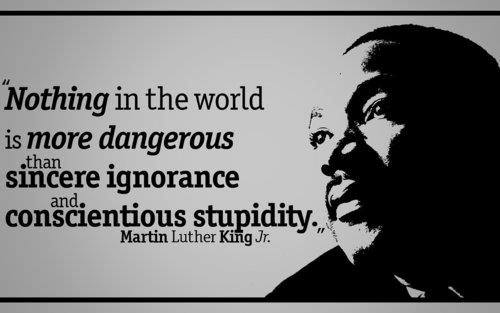 Join us ONLINE for the 38th Annual Dr. Martin Luther King Jr. Memorial Service & Awards. More details about this virtual event will be added in the coming months.
This year's theme is, "Nothing in all the world is more dangerous than sincere ignorance and conscientious stupidity."
This event will feature a keynote speaker, and a variety of performances and presentations in honor of Dr. King, including the "I Have A Dream" Award, presented to a Rock Island citizen for exemplary community service and enormous contributions made to the community.
Nominations are sought from individuals, agencies, schools, churches and organizations throughout the City of Rock Island and Quad Cities. Deadline for nominations is 5pm on Dec 18, 2020.
Ad reservations for the souvenir booklet are due by 5pm on Dec 18, 2020.
Submissions for Youth Expression are due by 5pm on January 6, 2021.
All nominations, reservations and submissions can be emailed to mlkmail@rigov.org