New Laws in 2020
Immediately upon ringing in the New Year, 256 new laws will become effective in 2020 that have wide-ranging impact. Here are few of those laws Illinois families should know about: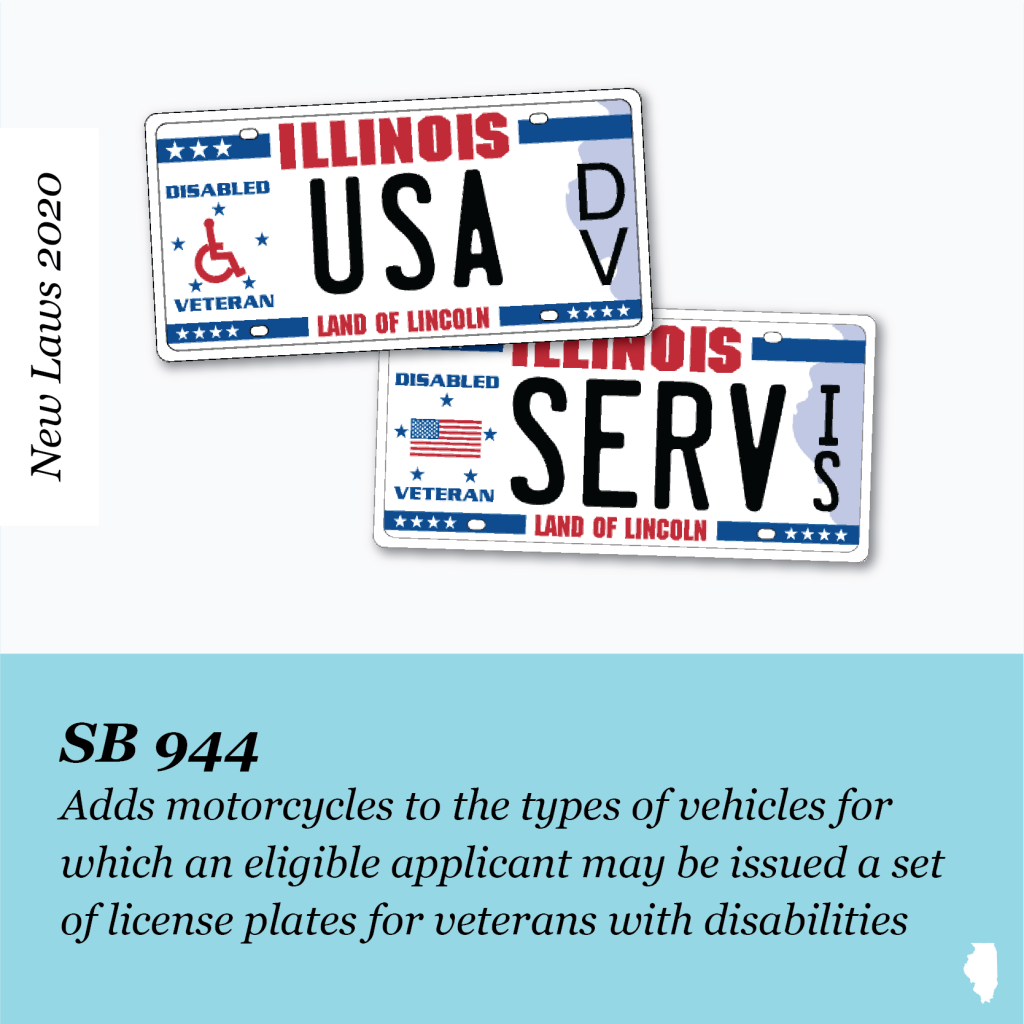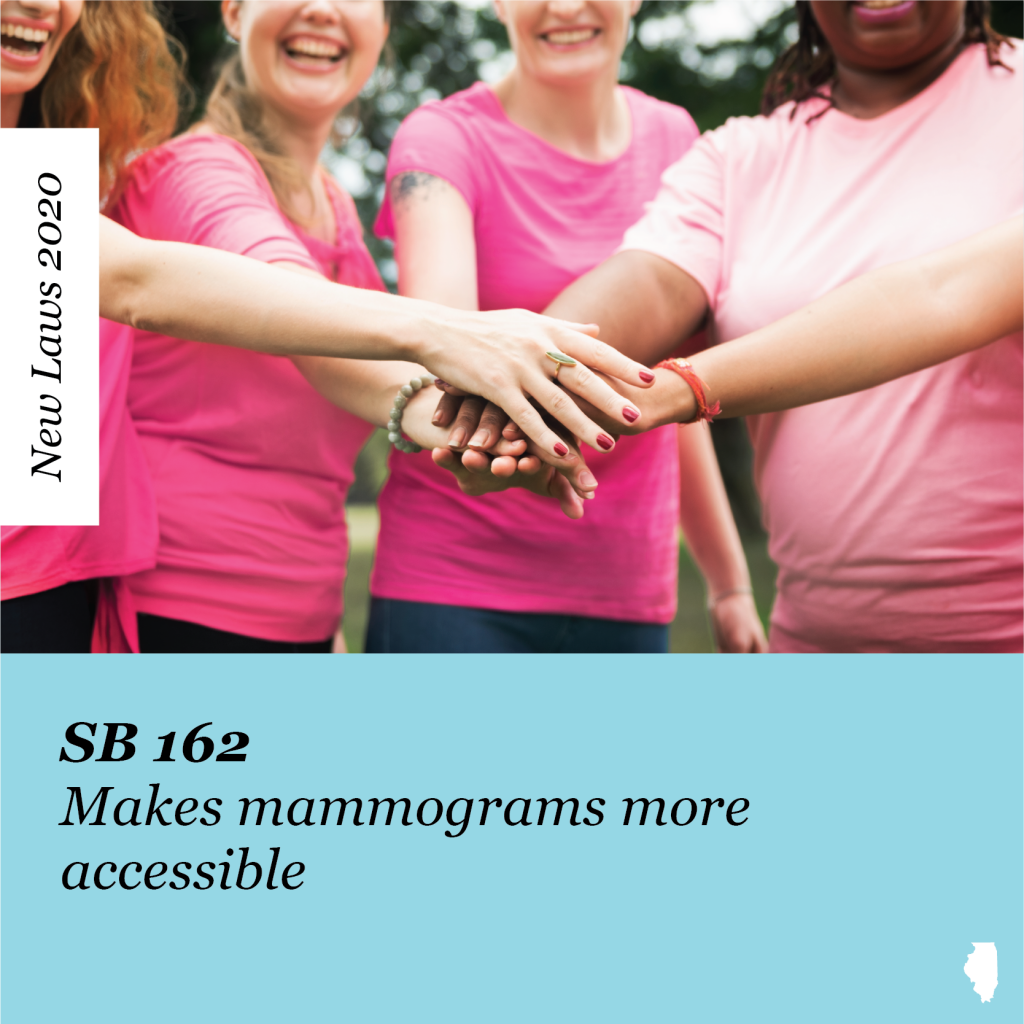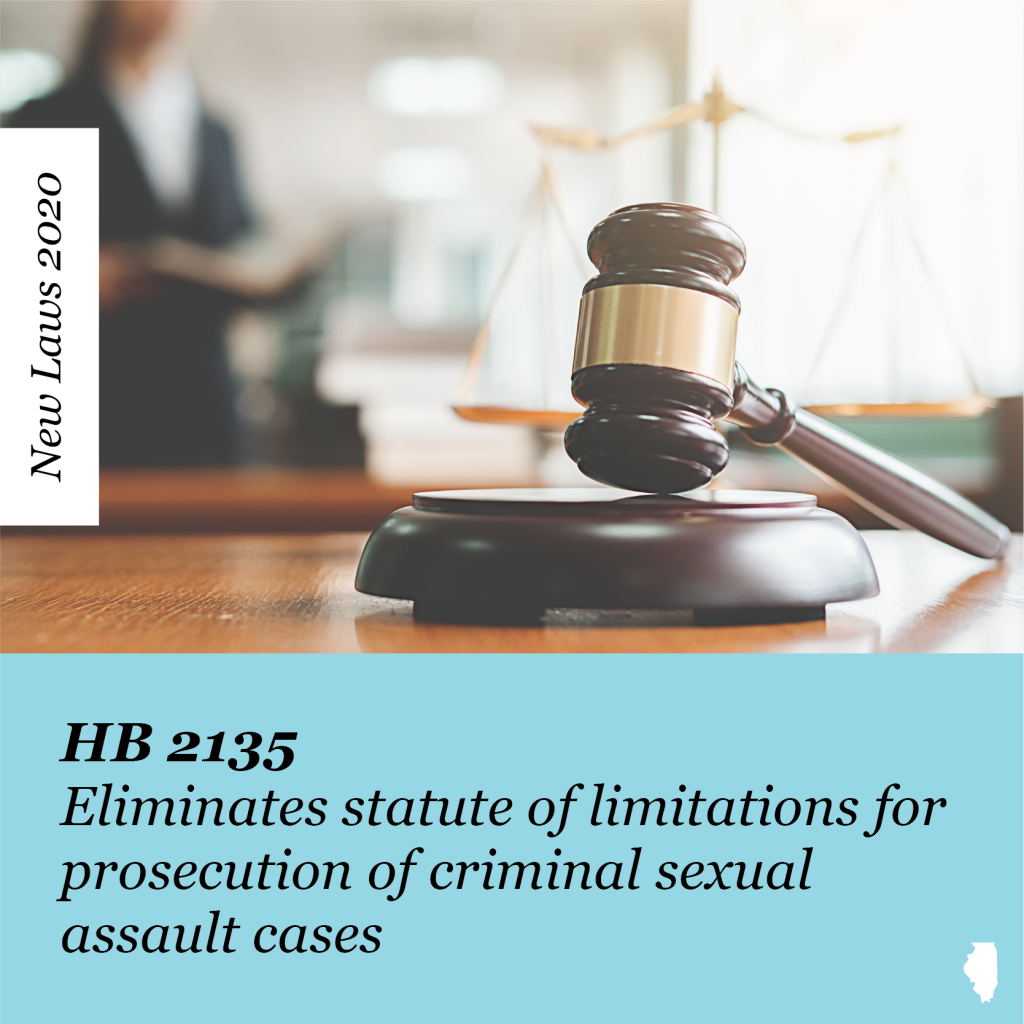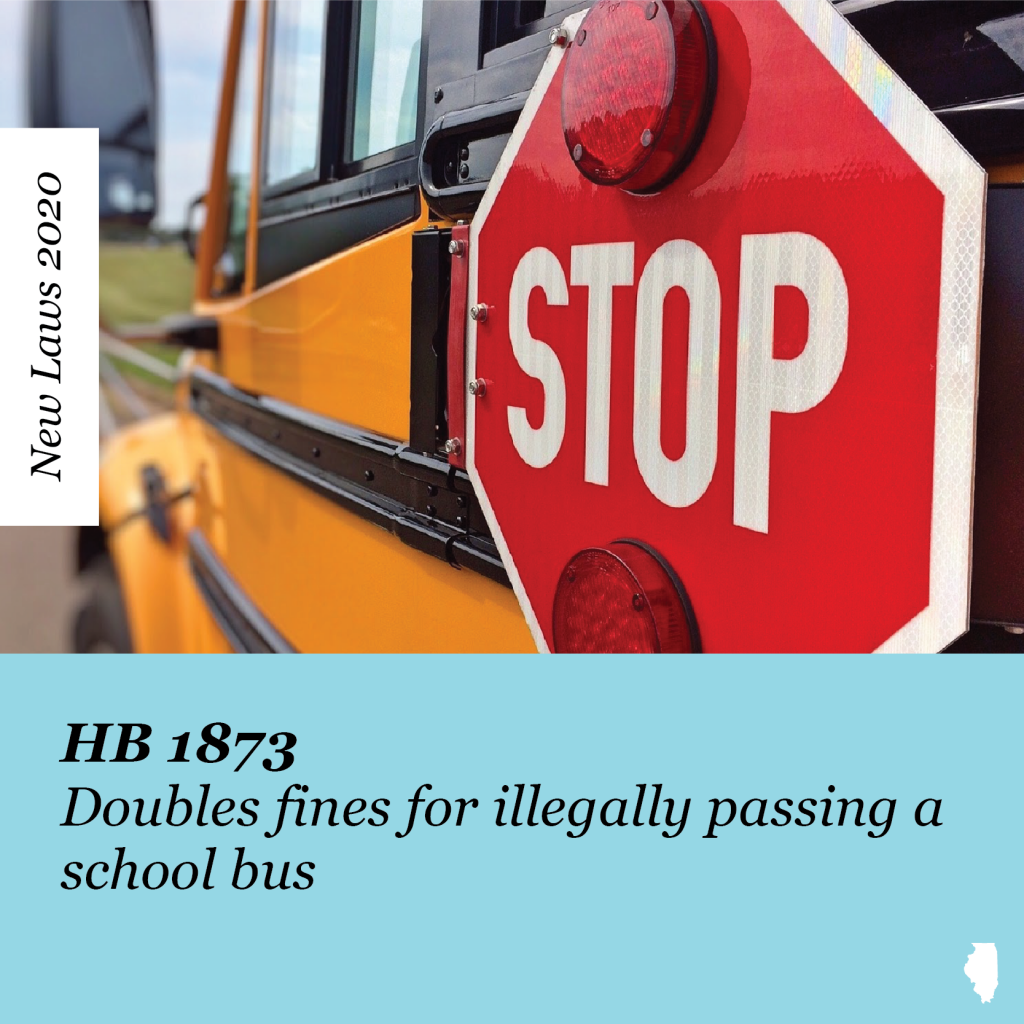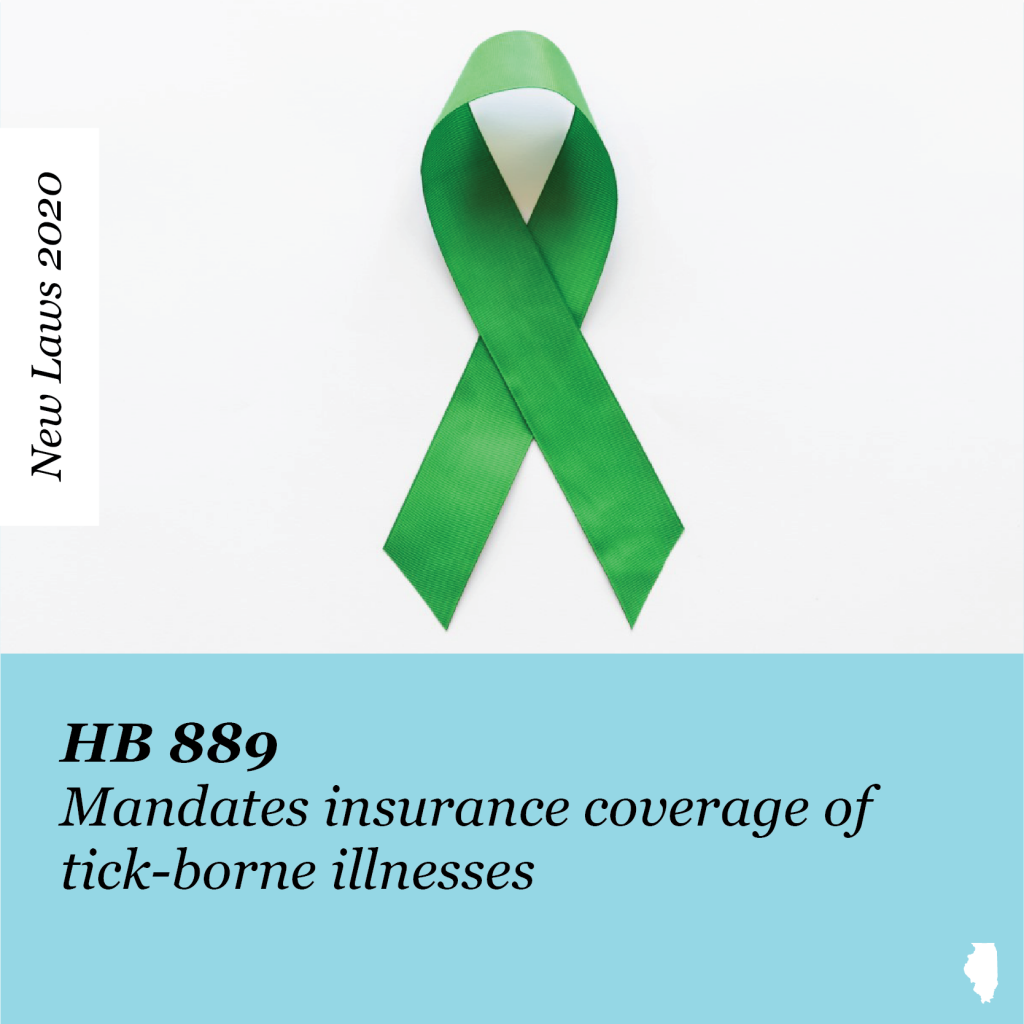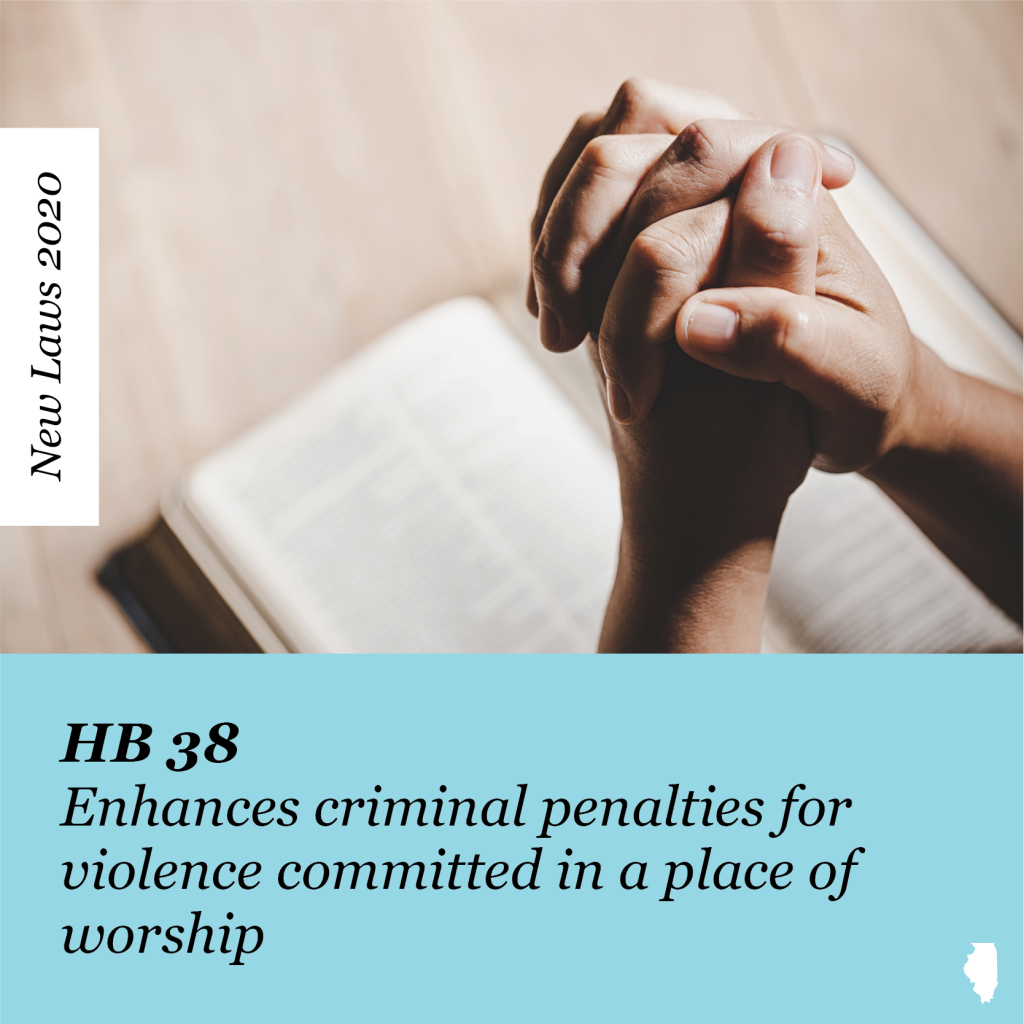 Scott's Law Question Added to Driver's License Exam
Public Act 101-174, Senate Bill 2038
The Secretary of State must include a written question related to Scott's Law on the driver's license exam. The new law also creates the Move Over Task Force to study the issue of violations of Scott's Law, the disabled vehicle law, and the stationary authorized emergency vehicle law. The Task Force must present its report and recommendations to the General Assembly no later than January 1, 2020.
Road Safety Legislation
Public Act 101-174, Senate Bill 2038
In the Rules of the Road publication, the Secretary of State will include information advising drivers to use the zipper merge method when merging into a reduced number of lanes. In addition, the Move Over Task Force will study violations of Scott's Law and find better ways to protect law enforcement and emergency responders. At least one question will be included on the written driver's license examination concerning driver responsibilities when approaching a stationary emergency vehicle.
The Full List of New Laws taking effect January 1, 2020 can be found here.
Addressing Deficiencies within DCFS
Public Act 101-166, Senate Bill 1743
Children in the State's foster care system will be given an opportunity to have their voices heard about issues within the system that affect them under this measure. This law requires DCFS to develop, process and administer a standardized survey to gather feedback from youth who are currently aging out or who have recently aged out of the foster care system. The goal is to help DCFS and supporting agencies identify deficiencies in the system by learning about them from the people directly affected by them, leading to changes in policy to help address these issues.
Prisoner Access to Job Websites
Public Act 101-397, Senate Bill 156
Provides that the Director of Corrections and Secretary of Innovation and Technology must jointly adopt a means which allows committed individuals in a Department of Corrections facility to access approved job search and career building websites.
Vocational Data to be Placed on ISBE's Website
Public Act 101-68, House Bill 2822
The State Board of Education's (ISBE) school report cards must now include the most current data on the percentage of students who participated in vocational programs such as job shadowing, internships, and whether the school offered other job training opportunities.
Legalization of Marijuana
Public Act 101-27, House Bill 1438
Creates the Cannabis Regulation and Tax Act. Allows for the recreational use of cannabis by individuals over the age of 21. Illinois citizens may possess up to 30 grams of cannabis and out of state individuals may possess up to 15 grams. Medical cannabis patients may grow up to 5 plants in their residence. Establishes guidelines pertaining to expungement of records for possession of cannabis, taxation on cannabis, including numerous changes and additions to Illinois law.
Tinted Lights on Cars
Public Act 101-189, Senate Bill 87
No person shall drive or move any motor vehicle or equipment upon any highway with any lighting or combination of lighting with a smoked or tinted lens or cover.
Watching and Driving Prohibited
Public Act 101-297, Senate Bill 86
This legislation adds language to the Vehicle Code to clarify the definition of "video devices" to include cell phones, tablets, two-way messaging devices and electronic games. This section clarifies bans on these devices are already included in existing law.
Financial Exploitation of the Elderly
Public Act 101-394, Senate Bill 69
Anyone who financially exploits the elderly or disabled can be tried any county the offense occurred or where the victim(s) reside. Consent is not a defense if the accused knew or had reason to know the elderly or disabled person lacked the capacity to consent.
Assistance Animal Integrity Act
Public Act 101-518, House Bill 3671
This new law adds requirements for documentation requirements and reasonable accommodations to permit persons with disabilities to use an assistance animal. Allows for denial if the animal poses a danger or causes damage. Provides that housing providers are not liable for injury caused by a permitted animal as a reasonable accommodation.
Termination of Parental Rights
Public Act 101-529, Senate Bill 218
Sexual crimes such as predatory criminal sexual assault, sexual conduct by the use of force, criminal sexual assault, among others are added to the list of convictions of the parent requiring DCFS to request that the State's Attorney file a petition or motion for termination of parental rights. The law adds sexual crimes to the presumption a parent is depraved and unfit for adopting.
Protecting the Identity/Location of Abuse Victims
Public Act 101-211, Senate Bill 399
This legislation seeks to protect the privacy of domestic violence victims. It specifies that if a party states in the pleading or the affidavit that disclosure of an address would risk abuse or harm to the party or a family member, the address may be omitted from documents filed with the court. Under this bill a party is not required to include in the pleading or affidavit a domestic violence safe house address or an address changed as a result of a protective order.
DCFS Reporting Abused or Neglected Children
Public Act 101-583, Senate Bill 1239
Any report received by DCFS alleging the abuse or neglect of a child by a person who is not the child's parent, a member of the child's immediate family, a person responsible for the child's welfare, an individual residing in the same home as the child, or a paramour of the child's parent, shall immediately be referred to the appropriate local enforcement agency for consideration of criminal investigation or other action.
No Diesel Vehicle Idling Over 10 Minutes in Residential Areas
Public Act 101-319, Senate Bill 1256
People may not cause or allow a motor vehicle of 8,000 pounds or more to idle for more than a total of 10 minutes within any 60-minute period under any circumstances if the vehicle is within 200 feet of a residential area. These idling rules are restricted to properties that offer paid parking services to vehicle owners, do not involve fuel dispensing, and are located within a county of over 3 million residents but outside of a municipality of over 2 million residents. These provisions do not apply to school buses, ambulances, waste hauling vehicles, facilities operated by IDOT, or vehicles owned by a public utility and operated to power equipment necessary in the restoration, repair, modification, or installation of a utility service.
Increased Maximum Fines for Committing Traffic Violations in Work Zones
Public Act 101-172, Senate Bill 1496
Drivers who fail to obey any official traffic-control device shall be fined no less than $100 and no more than $1,000. Penalties for violation of the requirement to use caution in approaching or entering a highway construction or maintenance area or zone increase from a maximum fine of $10,000 to a maximum fine of $25,000.
Harsher Penalties for Fleeing the Scene of an Accident
Public Act 101-417, Senate Bill 1750
This measure adds an aggravating factor to sentencing considerations for those who cause an accident by being under the influence of alcohol, drugs or distracted by an electronic communication device and then flee the scene.
Click here to view all the New Laws effective January 1, 2020.